Okotoks scores four in third to beat Blackfalds 7-4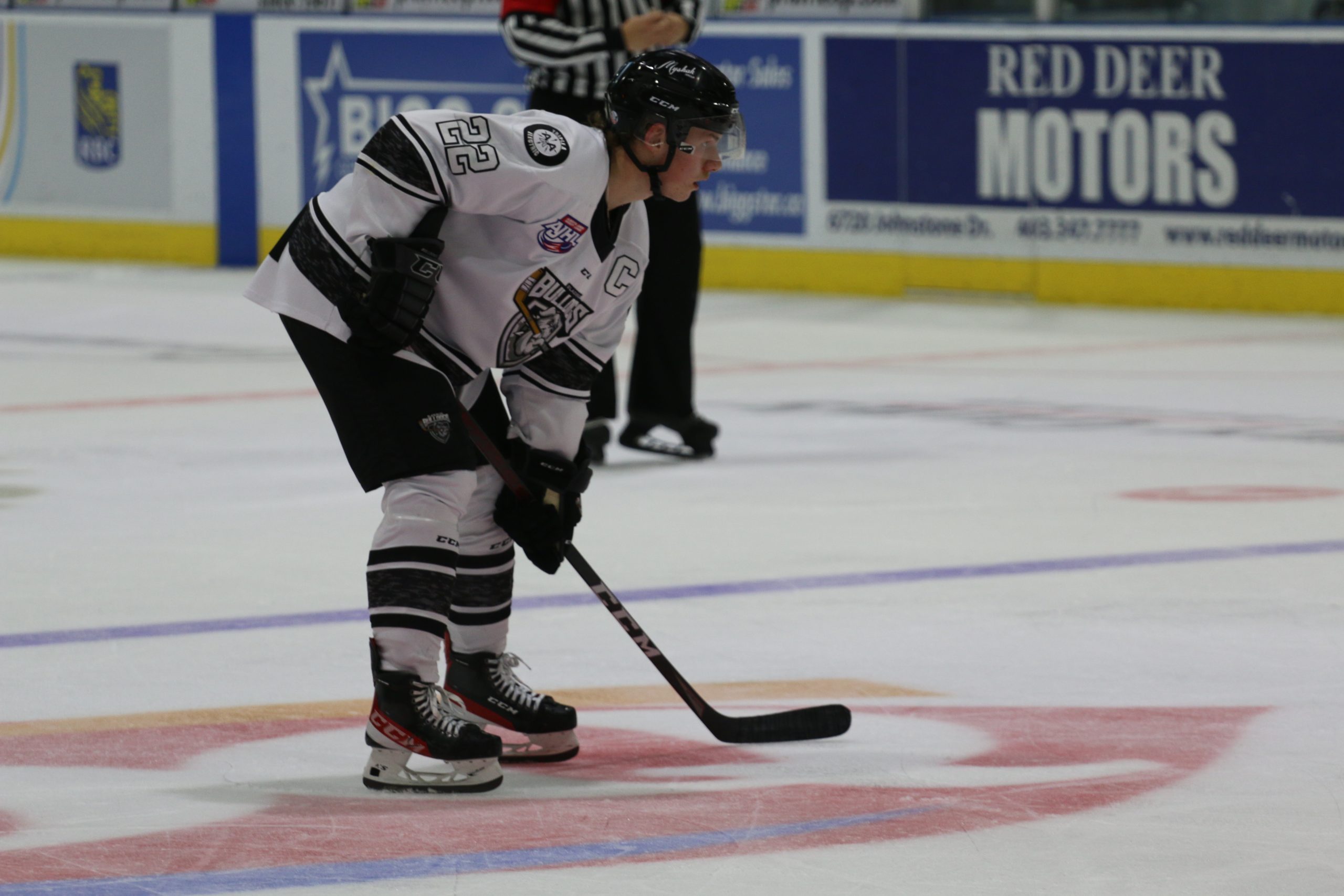 The Blackfalds Bulldogs went into Okotoks Tuesday night with an opportunity to leapfrog both the Oilers and the Camrose Kodiaks in the AJHL's south division standings. Blackfalds would need a regulation win to move from fourth to second place, while Okotoks could move into sole possession of second with a win of their own.
Blackfalds dominated the first period, outshooting Okotoks 9-5 in the first twenty minutes. Tyler Teasdale would see his centering pass deflect off an Oiler defenceman and into the net for the Bulldogs' first goal of the game, followed by a Bulldogs powerplay that made it 2-0. Tyler Wallace managed to bank the puck in off Oilers goaltender Parker Sawka from behind the net to give the Bulldogs a 2-0 lead after one period.
Nolan Flint managed to get Okotoks on the board early in the second, finding a loose puck in front of the net and beating Charlie Zolin. Sam Huck scored with nine and a half minutes to go in the second, stealing the puck in the neutral zone and getting past the defense before firing a shot past Zolin. The initial shot hit the post, but Huck followed up and tapped in his rebound to make it 2-2. The game was tied for twelve seconds. Wallace forced a turnover for the Bulldogs in the neutral zone, allowing Jason Siedem to feed Brett Meerman for a breakaway. Meerman finished over the glove of Sawka to give the Bulldogs a 3-2 lead. The goals would continue to flow in the second period, as less than five minutes after Meerman made it 3-2, Blackfalds would capitalize on the powerplay, with Bill Gourgon finding a loose puck in the crease to notch his third of the season. This time around, however, it was Okotoks' turn to strike back quickly, with Ty Yoder deflecting in a hard Nick Wolfenberg pass to make it 4-3.
Blackfalds had controlled the play and looked like the better team through 40 minutes, but the Oilers came on very strong in the third period and had the lead less than eight minutes in. Connor Gourley found a rebound in front and managed to slide in a backhand shot to tie the game early on before Sam Huck's second goal of the game gave Okotoks their first lead of the game. Ethan Rowland scored on a breakaway with eight minutes left to give Okotoks a 6-4 lead and would score into the empty net to seal the win for Okotoks.
Blackfalds have lost back-to-back games, sliding four points behind Okotoks and two points behind Camrose in the standings. The Bulldogs play in Canmore tomorrow night before hosting Olds Saturday, still in search of their first win in November.