Bulldogs News
Media Release
Amy Kinjo Joins Bulldogs in Executive Assistant Role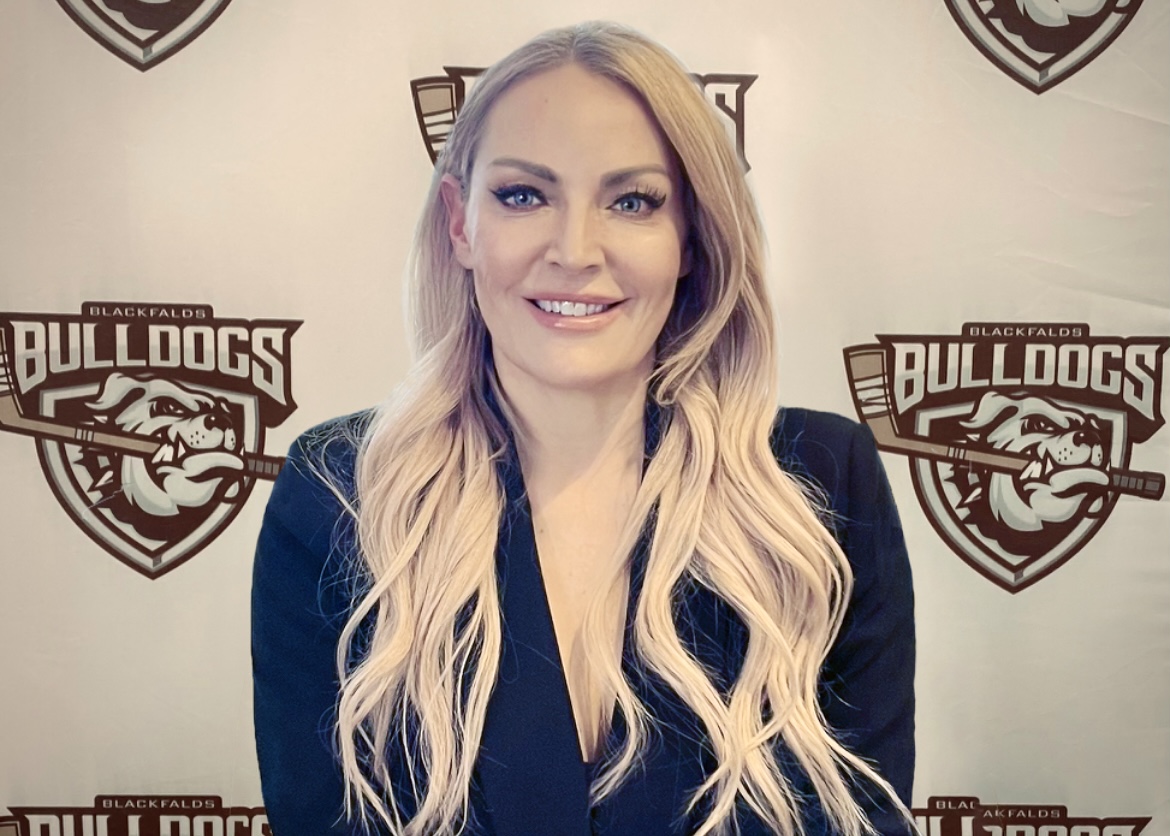 The newest addition to the Blackfalds Bulldogs head office staff is Amy Kinjo, who brings a unique and multifaceted skill set to the organization.
In her role as Personal and Executive Assistant, Kinjo will be actively involved in numerous areas within the organization, working closely with Bulldogs co-owner, Jodie Quinn, to provide support for various business, property and personal requirements.
Kinjo previously worked as a registered nurse in mental health and addictions for 18 years. Her experience includes working in acute and emergency care services, clinical liaison, and bed flow coordination; as well as spending multiple years as a nursing instructor and clinical supervisor at Mount Royal University in Calgary, Alta, where she was one of the youngest in her field in that position at the time. In addition to her nursing background, Kinjo also owned and operated a medical aesthetics business in downtown Calgary for over 5 years and, prior to that, she worked in management in the service industry while putting herself through university. 
Before she decided to pursue her nursing career, Kinjo admits she had another career path in mind initially.
"I actually wanted to do journalism at S.A.I.T.," reveals Kinjo. "But at the time my dad had encouraged me to try nursing, just for stability, and to be honest I didn't enjoy nursing all that much until probably about the third year, when I did a mental health rotation and I was just really attracted to that type of nursing."
Being around the rink is nothing new for Kinjo either, who grew up playing ringette for many years, and she currently plays in a local women's league in Chestermere, Alta. Kinjo explained that she was inspired to hit the ice again when she and her husband Tashi helped coach their children in youth hockey, and she continues to be actively involved in minor hockey today. 
"Actually, what got me interested again was when both of my kids started playing hockey, and I did some coaching with them in Tiny Mites and I got the bug for being back out on the ice, so I joined a women's (ringette) group out in Chestermere, and have been playing for them for a few years now."
Transitioning her professional focus to the world of Bulldogs hockey brings a unique opportunity for Kinjo to employ (along with her administrative and executive expertise) her diverse medical background in a new way, especially in the area of mental health support and early recognition. 
"I know what to look for," explains Kinjo. "I have been programmed for 18 years to watch behaviours and watch interactions to see how people are with each other. So a strong suit for me is that I can identify things, maybe without necessarily knowing the kids, but I can pick up on things quite quickly because I have done it for so long."
With an acute awareness of mental health procedures and philosophies, Kinjo is excited to share her insights in that vital area, assisting in further initiatives which will offer intangible benefits for the team and the players moving forward. 
Written by Bryan Wilson.