News
Bulldogs News
AJHL
Media Release
Bulldogs Acquire Brown and Maxfield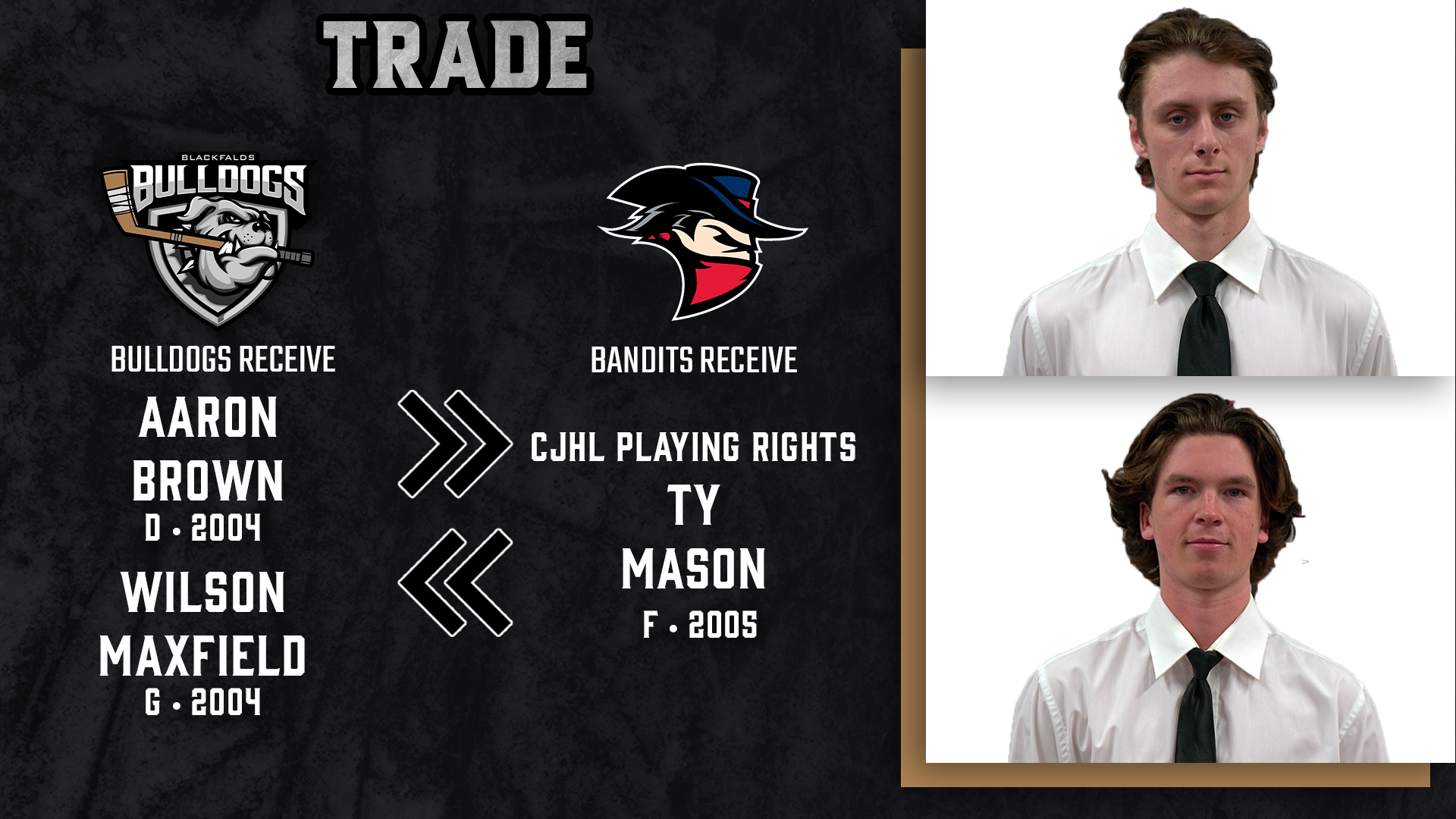 (Blackfalds, AB) The Blackfalds Bulldogs have acquired 2004-born defenceman, Aaron Brown and 2004-born goaltender Wilson Maxfield from the Brooks Bandits of the Alberta Junior Hockey League (AJHL) in exchange for the CJHL playing rights to 2005-born forward Ty Mason.
Maxfield and Brown won the 2023 Centennial Cup last season with the Bandits. 
Brown joins the Bulldogs with a NCAA Division 1 commitment to Quinnipiac University. He played 18 games with Brooks in the regular season registering 8 points (2 goals, 6 assists) in that time. He was acquired from the Cowichan Valley Capitals of the BCHL last January where had played 32 games and scored 12 points (3 goals, 9 assists).
Maxfield played 10 games with the Bandits in the regular season posting an 8-1-1 record with a 1.67 Goals Against Average and 0.936 Save Percentage while posting 3 shutouts. 
The Bulldogs would like to welcome Aaron Brown, Wilson Maxfield, and their families to the organization.
Purchase your tickets to the Bulldogs next home game on Saturday, September 23rd here: https://www.showpass.com/202324-bulldogs-single-game-tickets/