Ryan Tobler Adds Experience to Bulldogs Bench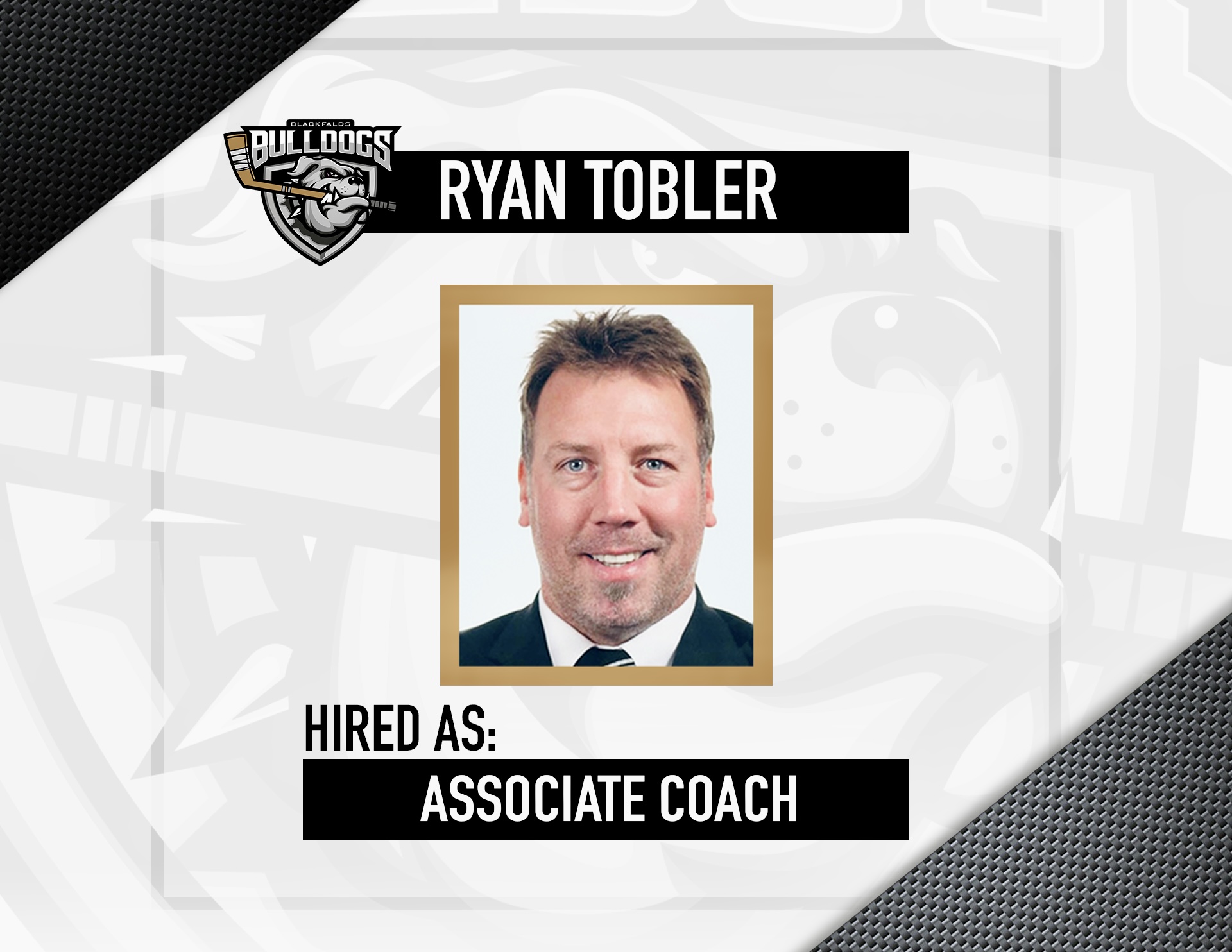 The Blackfalds Bulldogs have added invaluable experience to their coaching staff with the recent addition of associate coach, Ryan Tobler. Appearing in 365 NHL/IHL/AHL regular season games throughout his 14-year professional career, Tobler brings a winning pedigree to the organization, with many league championships to his credit, both as a player and as a coach. The journeyman from Calgary, Alta. has a deep appreciation for the 'underdog' story; a version of which he himself has been writing for many years.
Tobler was known as a tough power-forward during his playing days: gritty, hardworking and hard to play against. He began his junior hockey journey with the Calgary Royals of the Alberta Junior Hockey League (AJHL) in 1993-94, scoring 32 goals (49 pts.) in his rookie season, and it is during this time where he says his affinity for the AJHL was fostered. Tobler joined the Western Hockey League (WHL) the next season ('94-'95) as a member of the Saskatoon Blades and would play for the Calgary Hitmen, Swift Current Broncos and Manitoba Moose throughout his junior career. He registered 119 pts. (54G, 65A) in 165 regular season games in the WHL, but after going undrafted, he would embark on his professional hockey career with the Lake Charles Ice Pirates of the Western Professional Hockey League (WPHL) ('97-'98). 
He split the next few seasons with the Adirondack Red Wings of the American Hockey League (AHL) and the Milwaukee Admirals of the International Hockey League (IHL), and in 2001-02 he appeared in four National Hockey League (NHL) games with the Tampa Bay Lightning. His legacy as a player was cemented during the years to come, however, while playing for the Colorado Eagles of the Central Hockey League (CHL). Tobler won two CHL President's Cup championships ('05, '07), was a 2-time CHL All-Star ('04, '09) and was voted the CHL's 'Best Power Forward' four years in a row with the Eagles. He ranks fourth on the Eagles' all-time points list, with 416 points in 367 games and, in 2015, his No. 17 jersey was raised to the rafters at the Budweiser Events Center in Loveland, Colorado.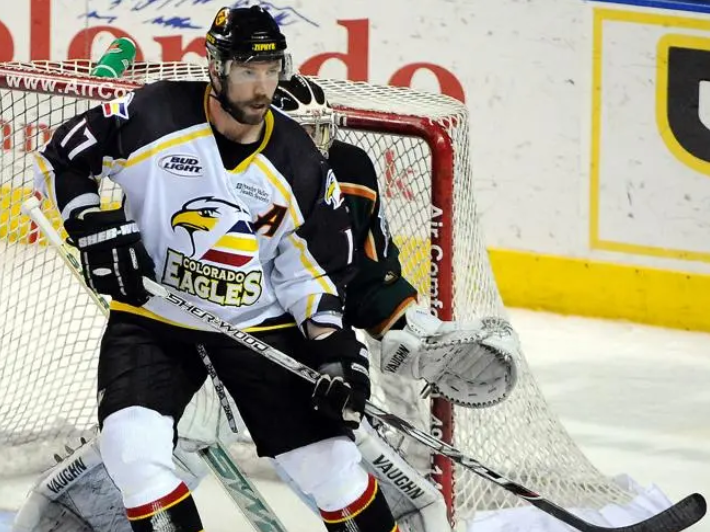 Tobler's tale is one of perseverance, point-production and plenty of penalty-minutes (1,362) and now as a seasoned coach, he has been using the lessons he's learned along his journey to help mould and influence the next generation of young hockey players.
"It's exactly why I got into coaching," reveals Tobler. "My path is unique in a sense where, one: I was undrafted, and two: I played in a league that was hardly recognized, so I kind of had to do it the hard way. So any experiences that I can pass on from my journey onto the kids, to help them find their way… that is what motivates and excites me."
Tobler took over as head coach of the Bentley (Lacombe) Generals of the Chinook Hockey League (ACHW) (2013-2016) winning the league title twice (2014, 2015), adding two Allan Cups to his coaching resume, as well. (2013, 2016.) He would spend the next five seasons as an assistant coach with the Colorado Eagles organization, (AHL/ECHL) helping the ECHL Eagles win back-to-back Kelly Cup championships (2017, 2018).
"My biggest thing is: connection before direction…"
Proper focus and attention on the fundamentals is vital when playing or coaching hockey, regardless of the level it is played at, explained Tobler. The game speeds up as you move up the ranks, he admits, so even as a coach he has had to learn how to 'change on the fly'. 
"When you move up, going from the ECHL to the AHL, it's speed that's the biggest thing; and depth," Tobler explains. "Listen, there's good players in the ECHL that, given the shot, could probably succeed at the AHL level, and the same thing for AHL to the NHL. I just think it's the details that really help me as a coach. In the American Hockey League, I was just really drilling into those details and presenting video and really breaking it down. It's something I had to learn how to teach and I really enjoy it." 
Making a return to the AJHL for the first time since dawning a Royals sweater at the start of his junior career, Tobler now has an opportunity to make an impact on the next generation of players. When it comes to his approach as a coach, Tobler uses a mantra, of sorts, that his wife shared with him from her experience in education; one that he now applies to his coaching philosophy.
"I guess my biggest thing is: 'connection before direction '. My wife's a teacher and it's something that she shared with me years ago and it kind of stuck with me, and that's my philosophy," Tobler explained. "I want to get to know the kids and what makes them tick. You have a different relationship with every player on the team and I take pride in that, in getting to know them and in helping them and watching them grow. I guess those aren't really 'tactical' philosophies, but that's where my coaching philosophies lay." 
Tobler expressed his excitement at joining the Bulldogs coaching staff as they prepare for their sophomore AJHL season in 2022-23. If the earlier pages of Tobler's tale are any indication of things to come, it certainly makes for an exciting next chapter.